About
Zen Arcadia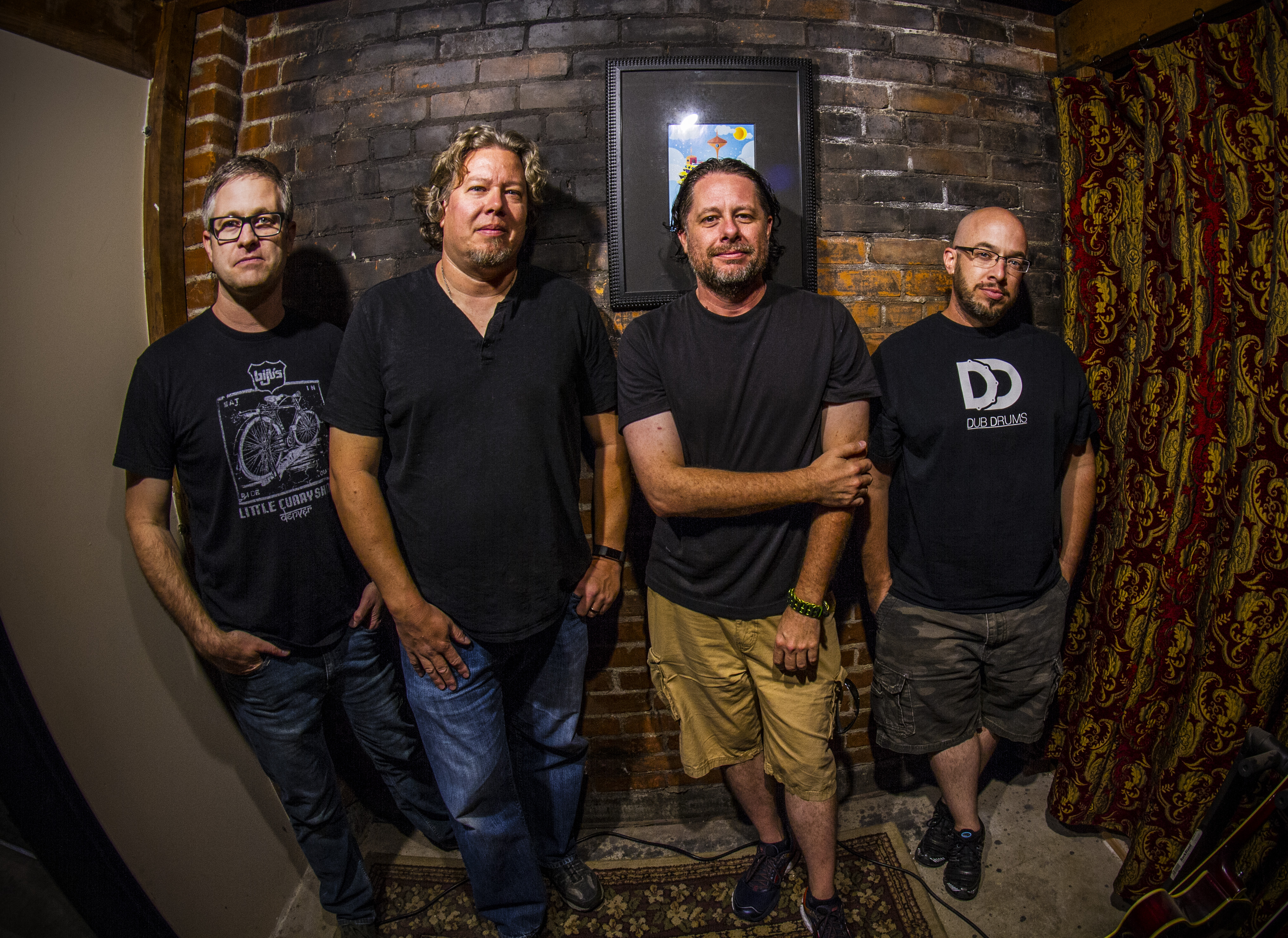 Zen Arcadia is an Alternative/Hard Rock band based out of Sacramento, California that has been together and touring regularly in Northern California since 2010. Comprised of veteran local players, they have been combining their talents – not only in their own live/recorded work, but also in various collaborations with other musicians – to strive for a better music community. With influences ranging from punk/indie (Husker Du, Replacements) to post-punk/hardcore (Helmet, Quicksand) to progressive rock (Rush, Tool) to alternative rock (Foo Fighters, Smashing Pumpkins), Zen Arcadia has a very dynamic and uniquely blended sound with a little bit of everything to offer to fans of guitar-based rock, tied together with an pop underpinning that keeps audiences coming back for more.
In 2014, ZA had a banner year – they completed and released their debut album "Earthquakes" on October 31; were featured in the November 2014 issue of ThreatCon Magazine; released their first self-produced music video for "Being Born"; and were honored to be selected to play in front of a huge crowd for the outdoor V103 RockFest music festival in October. dB also made an appearance on the debut CD for Korean Fire Drill, lending his songwriting and vocals to a track called "The Song Formerly Known As Lost Our Way". But the biggest news came from abroad – their song "Beautiful" was covered by Banda Malta from Brazil, whose Portuguese-language version titled "Como Tudo Deve Ser" was included on their Latin-Grammy nominated album "Supernova" which has since gone multi-platinum in their home country (currently 300,000+ copies sold).
2015 saw no slowing down, Zen Arcadia released a new music video for the title track to their song "Earthquakes" featuring filming and visual effects by director Jason Warriner (The Picture Division), had an extremely successful CD release party in March at the Powerhouse Pub in Folsom, and are currently touring an expanded area around Sacramento in support of the album while writing new music. With the hugely positive response they've received to date, they look to play an increasing role in the rock music scene for years to come.
FACT SHEET:
Zen Arcadia is: dB (vocals/guitar), Greg (guitar), Seth (bass), and C-Dub (drums/vocals).
Their full-length album "Earthquakes" was mixed by Brendan Duffey of NorCal Studios who has worked with the likes of Sylvia Massey (producer), Judas Priest, Billy Sheehan (Steve Vai), Mike Mangini (Dream Theater), and 50 Cent. In addition to direct sales from http://www.zenarcadiaband.com/music, the album is also available on iTunes, Amazon, Spotify, Rhapsody, Apple Music and many other services.
They have appeared on-air on V103 Rock on various shows, and have featured online in playlists by ThreatCon Radio, Station 4 The Nations Radio and Vyper Radio. They have been played quite regularly by Andy Hawk on 98 Rock's Local Licks program (98.5 FM) and also appeared on Ozcat Radio (89.5 FM Vallejo) and SN4R.com Radio (All Around Locals).
dB was previously in local bands Phrenik (Sacramento) and Hitch (San Francisco) and has appeared onstage (or recorded) as a guest vocalist/guitarist with Korean Fire Drill, Race to the Bottom, Some Fear None, The Alpha Complex and others.
Greg is a former radio DJ from Wisconsin who has been gigging and running sound for various bands in Sacramento for years, including the cover band "Running on Empty" with C-Dub.
C-Dub was once the house drummer for Disney World and toured with country outfit Whiskey Dawn, and has appeared locally as drummer for Adonis DNA and Running On Empty and as a percussionist for Nathan Giguiere (Some Fear None).
Seth builds his own effects pedals and is the driving creative force behind our videos and graphics.
For further information or booking inquiries, contact us at zenarcadia@gmail.com
Download: Zen Arcadia Press Kit